This tasty Butternut Squash, Avocado, Olive and Rocket Salad recipe is fantastic when you want something fresh and have an hour to make it. The dressing absolutely makes the dish. It takes about 1 hour to make.

Ingredients for 2 people
1 large butternut squash
2 avocados
1 small pot of pitted mixed olives
1 tablespoon paprika
1 tablespoon dried herbs
2 bags of wild rocket
Olive oil
For the dressing
2 tablespoons cider vinegar
1 tablespoon tamari
2 tablespoons olive oil
Method
Start by preheating the oven to 200 and then start peeling the butternut squash and cut into bite sized pieces
Place them on a baking tray and drizzle with olive oil and season with the paprika and dried herbs. Then give it a mix.
Put the tray of butternut squash in the oven for about 50 minutes until it gets soft. Then place on the side to cool.
Making the dressing is really simple. Just mix the cider vinegar, tamari and olive oil.
Coat the rocket in the dressing and add in the pitted olives.
Add the sliced up avocado to the salad and add the butternut squash when it's cooled down.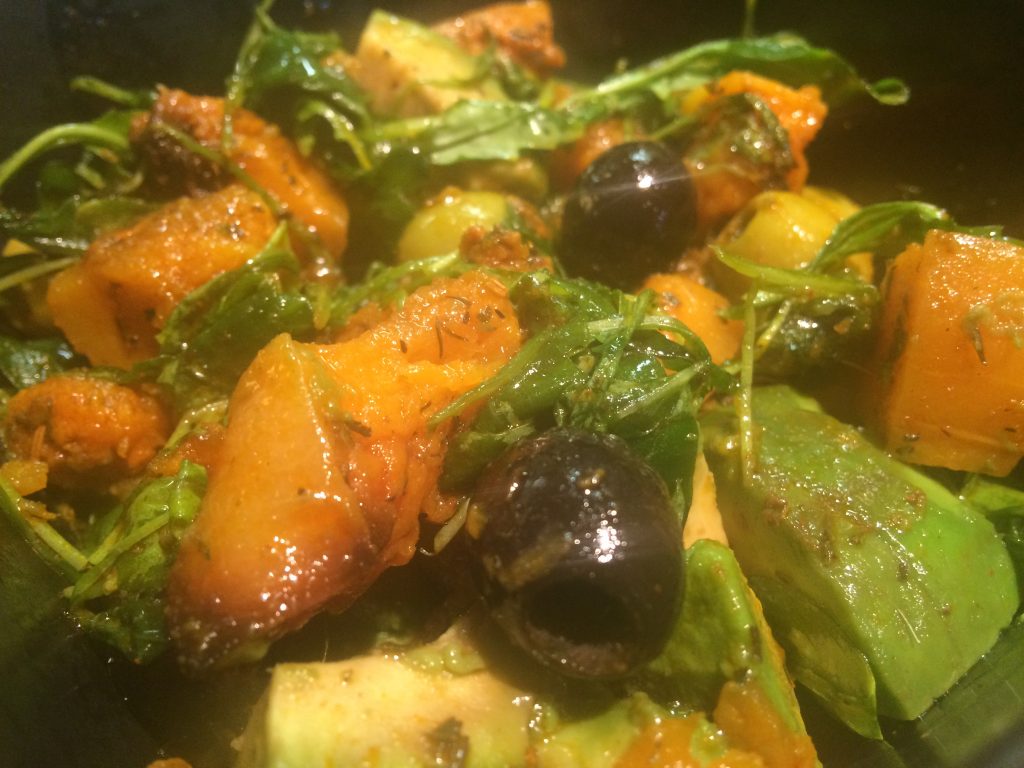 #RecipeOfTheMonth