Give yourself roughly 35 minutes in the kitchen to make this incredibly tasty Crispy Tofu Rice Bowl. 20 minutes prep time and 15 minutes cooking time.
Ingredients for 2 people
280g of tofu
6 tablespoons of light soy sauce
2 tablespoons of grated ginger
2 crushed garlic cloves
2 tablespoons of sesame oil
1 cup of cornflour
Vegetable oil
1 sweet pointed pepper
8 spring onions
1 red chilli
1 tablespoon of sugar
Salt
Basmati rice for two people
Method
Remove the tofu from packaging and wrap kitchen roll around it with a book on top to remove any excess moisture.
Cut the tofu into 1-2cm cubes and place in a large bowl. Add the marinade, which consists of the sesame oil, soy sauce, garlic and ginger. Gently mix it around in the bowl. Then cover, and place in the fridge for 15-20 minutes.
Slice up the chilli, pepper, and spring onions to they are ready for later on.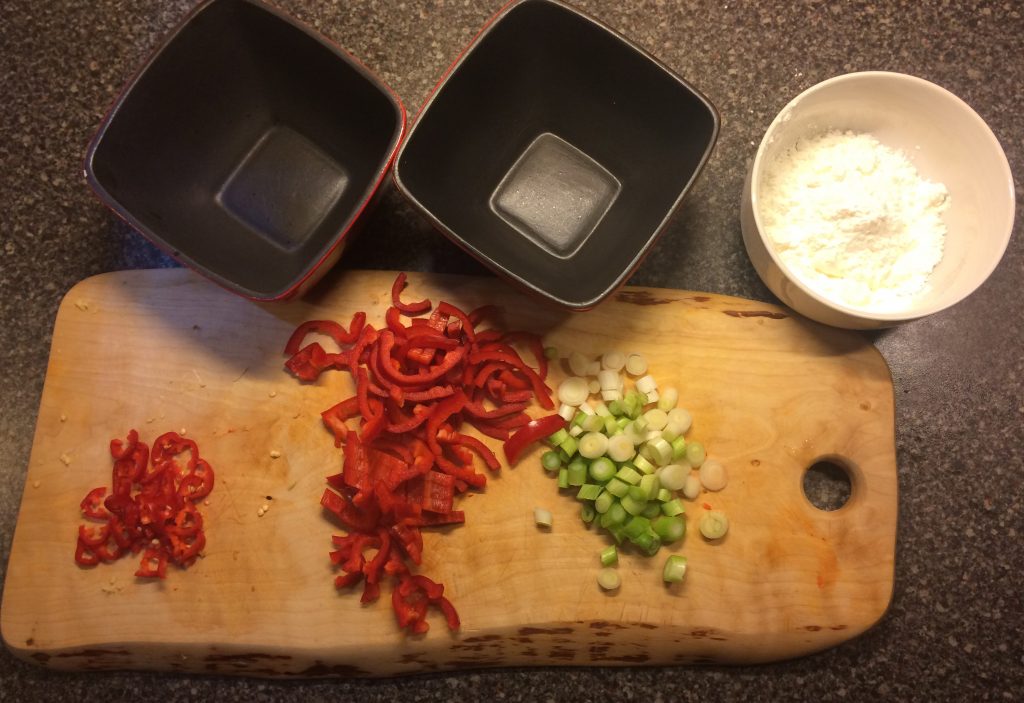 Remove the tofu from the fridge and prepare a bowl of cornflour. Then roll the tofu in the cornflour and then place on a plate. ** Don't throw away the marinade that the tofu was in – it'll be used later **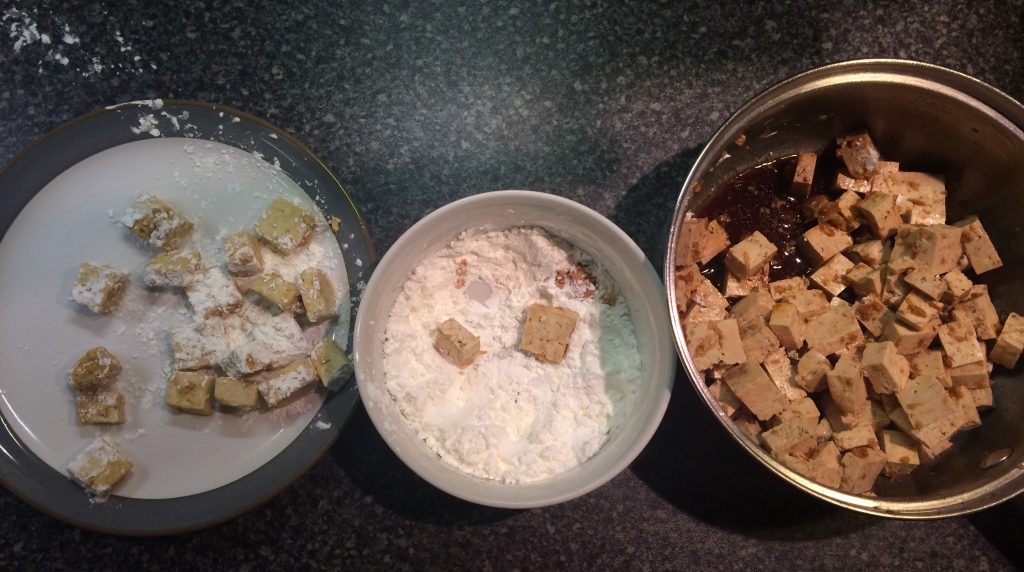 At this point, start cooking your rice. Usually 12 minutes in a pan with water on the hob (see rice instructions on the packaging).
It's then time to start fying your tofu. Put some vegetable oil in a frying pan on a medium to low heat so there is a shallow layer across the pan for your tofu to fry in. Keep turning the tofu until it is golden brown on all sides.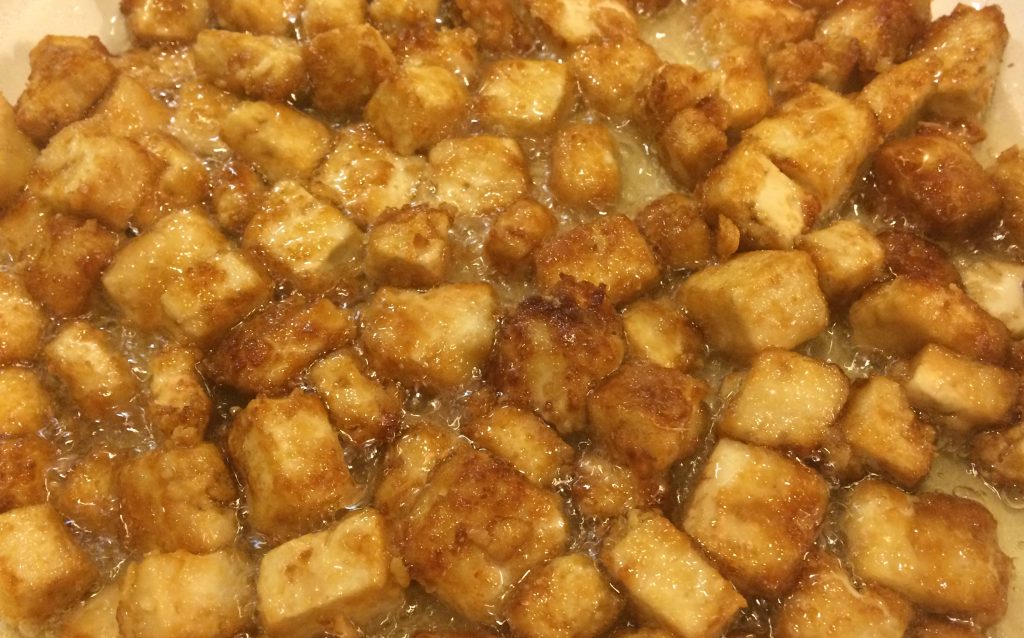 Once the tofu is golden, remove from the frying pan and place on some kitchen roll so that the vegetable oil can drain off.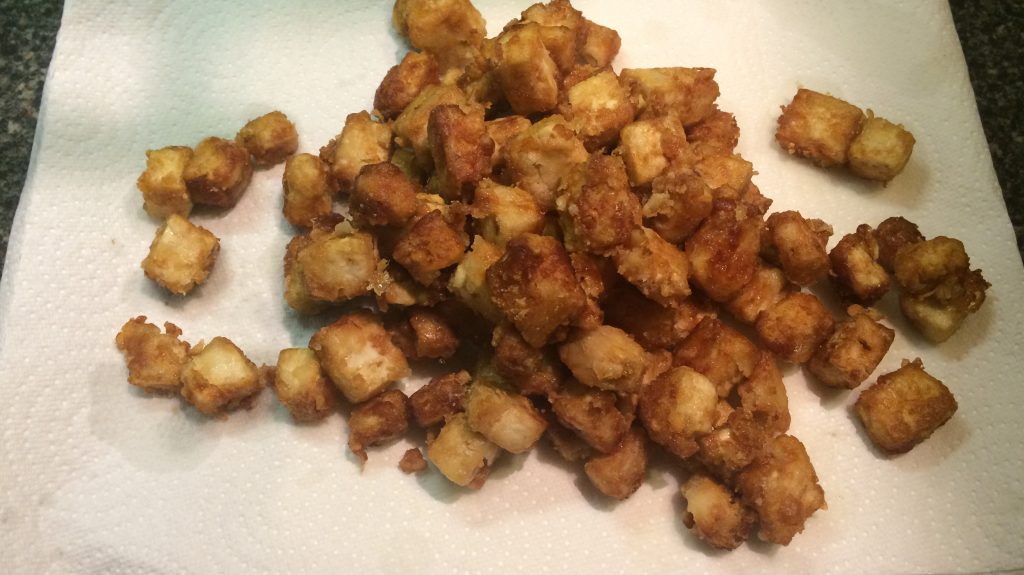 Now place the chilli, peppers and spring onions in the frying pan with a tablespoon of sugar. Pour in the left over marinade from earlier. You might want to add a little bit more sesame oil and soy sauce depending on how much was left over from earlier and fry for a couple of minutes.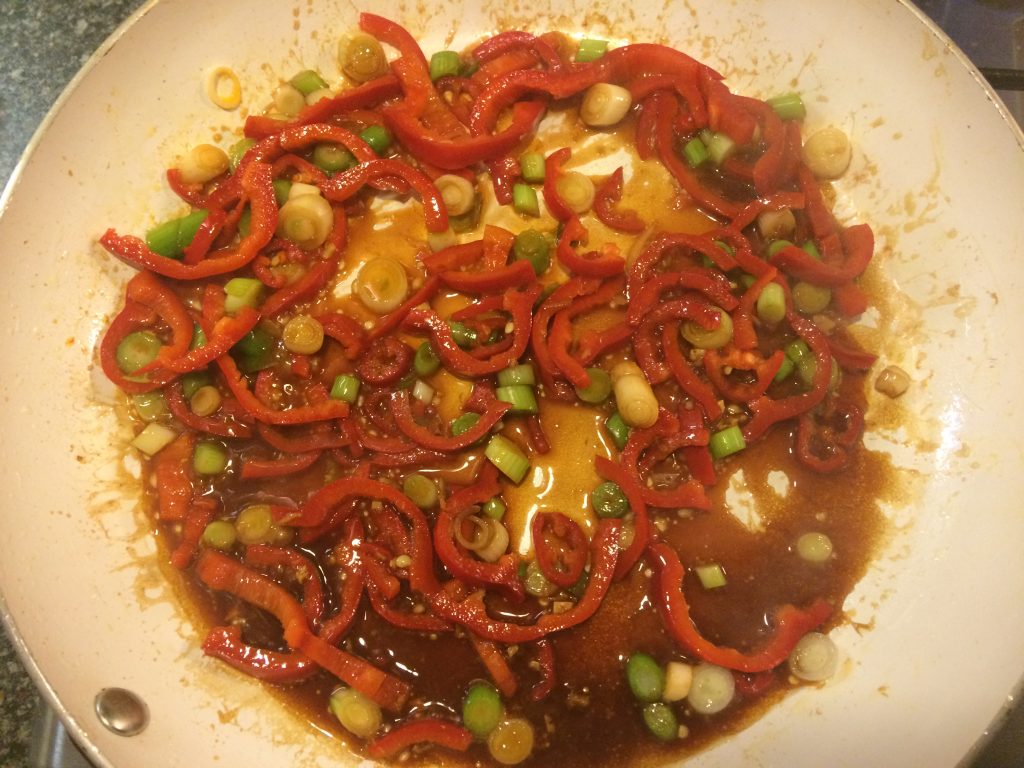 Once your rice is cooked, drain any excess water and then place the rice in the frying pan and mix together with the peppers and sauce from the previous step.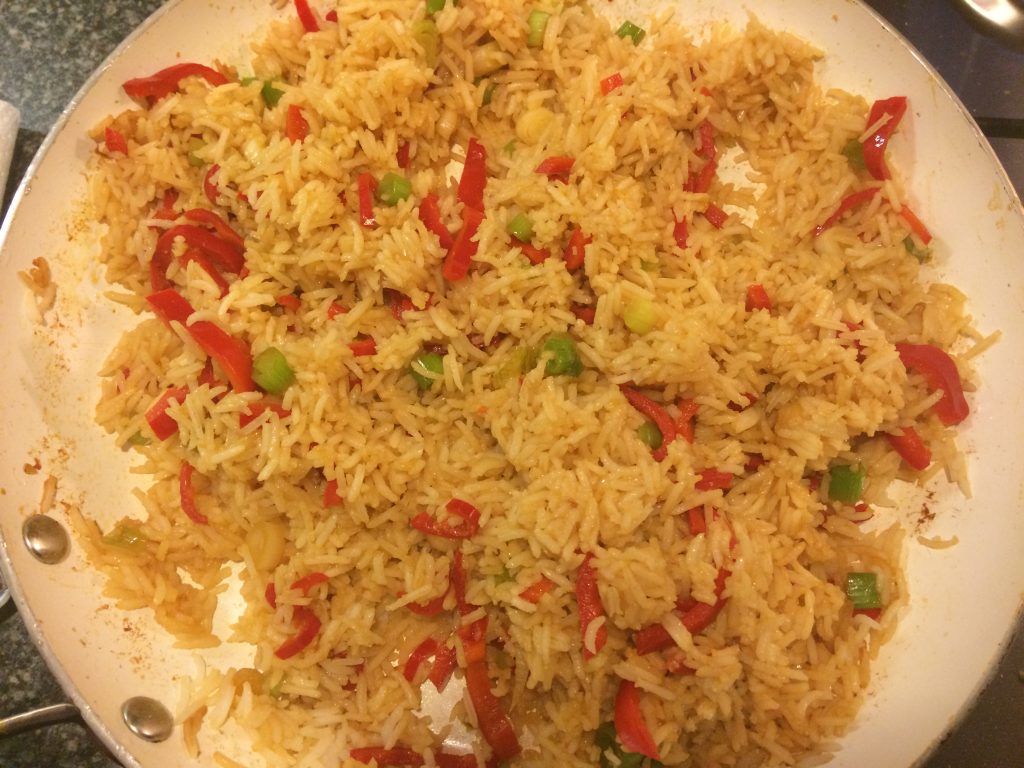 When the rice is fried, its time to serve up. Spoon half the rice and half the tofu in each bowl and enjoy.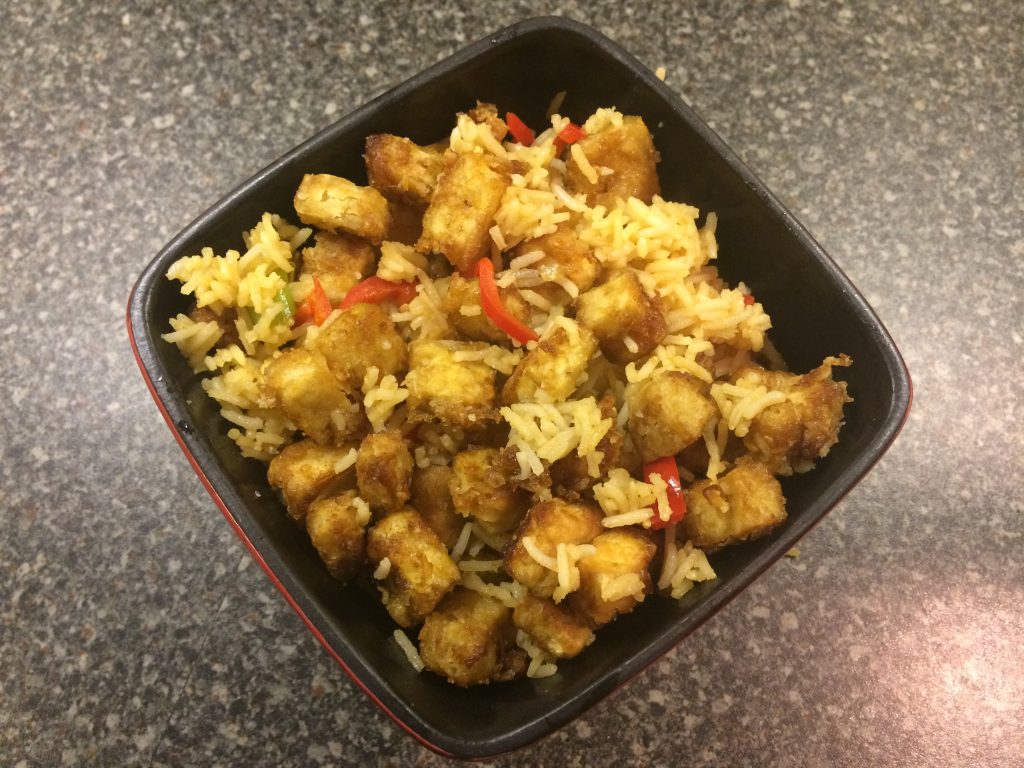 #RecipeOfTheMonth