Everyone loves a Mexican chilli and it doesn't get much easier to make than this 10 Minute Mexican Vegan Chilli recipe. The core ingredients that make up this dish are black beans and red kidney beans. What's great about this dish is that it's super quick to make and perfect for a complete cooking novice as the majority of the method is just throwing the ingredients in a pan. It then just takes about 10 minutes to cook on the hob.

Ingredients for 3 people
2 cans of 400g black beans
1 can of 400g red kidney beans
3 carrots, peeled and grated
500g passata
50g tomato puree
2 gloves of garlic, crushed
Jalepeno pepper
1/2 teaspoon of chilli flakes
6 tortillas
Method
Start by putting the crushed garlic and grated carrot in a large pan
Add the drained black beans, red kidney beans and passata
Add the tomato puree, chopped jalepeno pepper, and chilli flakes and give it a good stir
Cook for around 10 minutes until it's nice and hot, stirring occasionally
Warm the tortillas in the grill/oven until they are lightly toasted
Once the chilli is cooked serve in a bowl with a side of tortillas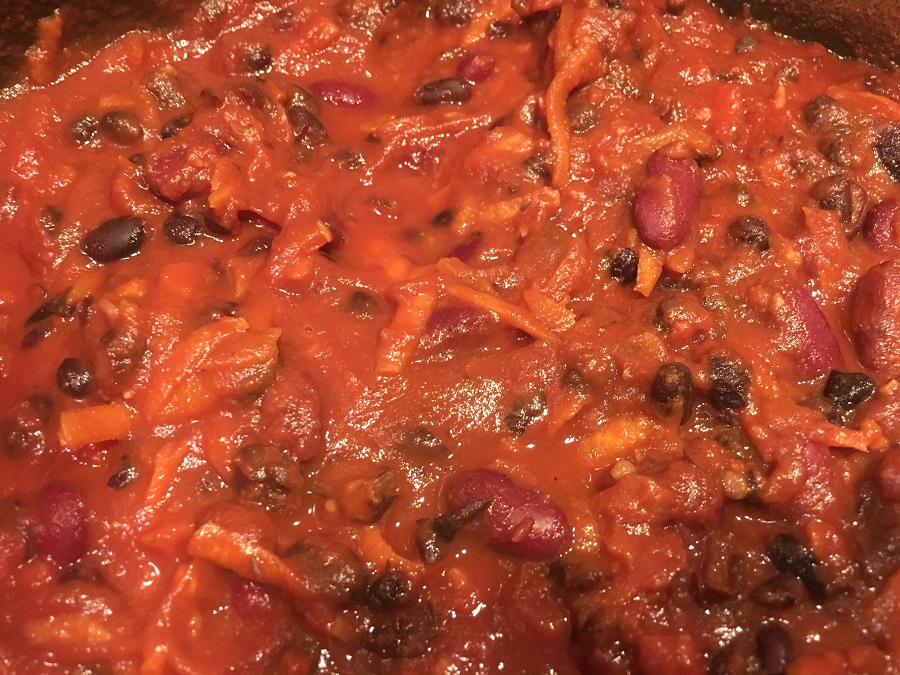 Top Tip
You could also serve with rice or guacamole as a side.
#RecipeOfTheMonth