The L-shaped kitchen is a versatile layout that maximises social space whilst ensuring you still have a large surface to prepare food and drinks. So called because two sides of the kitchen feature cabinets, work surfaces and appliances, forming a shape that looks a little like an L, this style helps to keep small kitchens feeling open and welcoming, while larger kitchens can make use of the spare two walls to include an island, dining table, or both.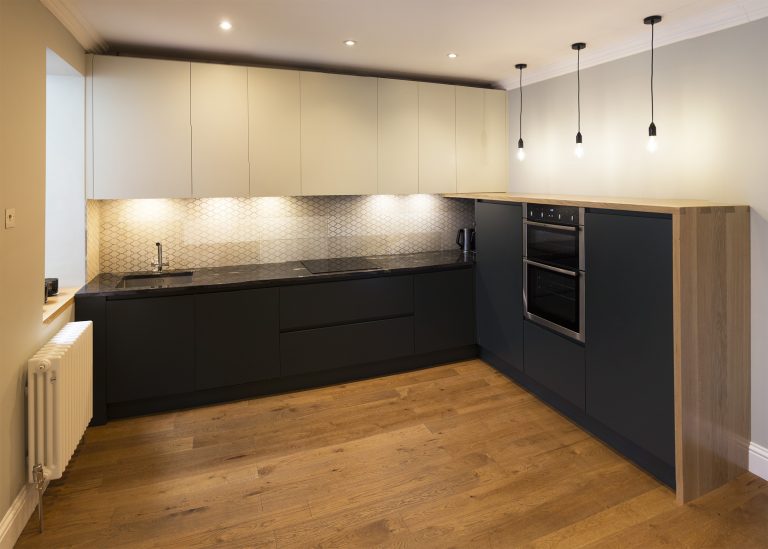 Another benefit is that L-shaped kitchens make for a comfortable working triangle – that is, the space between the oven, sink and fridge, so that everything feels close and within easy reach.
L-shaped kitchens do come with their own quirks and limitations, however, so here are a few tips you can use to design your perfect cooking space.
Think Big
Choose taller cupboards over shorter ones, building upwards rather than outwards, especially in smaller kitchens. This gives you far more storage space and helps you to keep your work surfaces free from inevitable kitchen clutter. Taller cupboards tend to have a more contemporary feel and shelving, so that you can organise your essentials more efficiently.
Add an Island
Larger kitchens can feel a little empty with an L-shaped design, making an island a useful addition to the room. Adding more storage, more preparation space and even an extra area to have your breakfast, the island can have any function that you like. Perhaps you'd prefer to move your oven and hobs to the centre of the room, putting your cooking skills on display, or maybe you'd like to have your sink and draining board in the middle. Or keep it just for extra storage – the choice is yours!
Utilise your Corners
The corner cupboards in L-shaped kitchens can often be awkward and difficult to access, so when designing your new kitchen layout, be sure to include space-saving features such as pull-out shelving units or semi-circle carousels, which will allow you to keep your smaller kitchen products neat and tidy and within easy reach.
Include Shelving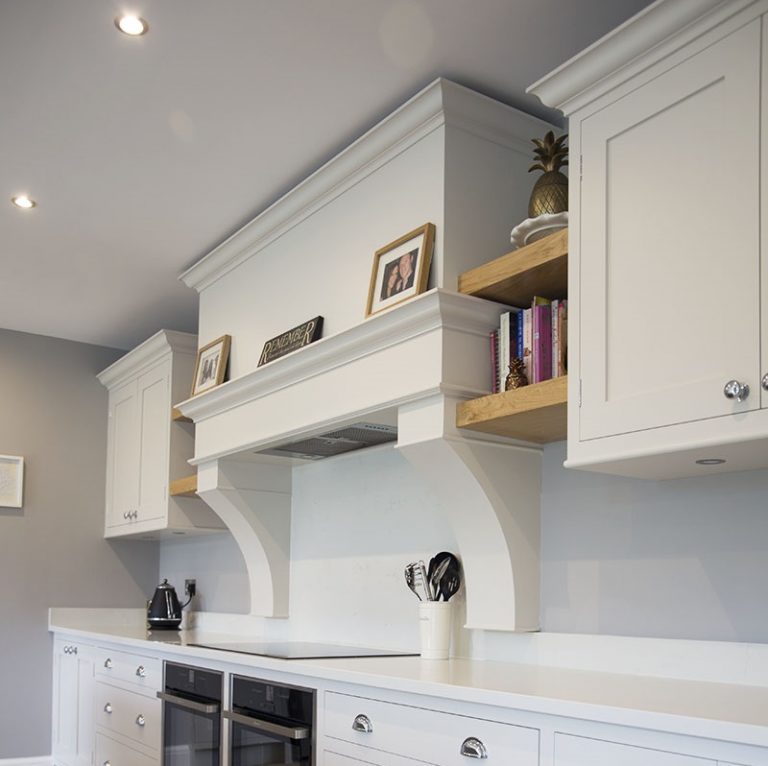 Again, making the most of your wall space will ensure you have covered every possible storage solution. Have open shelving for recipe books, racks for spices and hooks for utensils, pots and pans and keep your cabinets free for larger kitchen equipment and pantry foods.
However you choose to style your L-shaped kitchen, these few tips should help you make the most of your food preparation area, keeping it clutter-free and beautiful. You spend so much time in the kitchen, so it needs to be a friendly space that you enjoy.