Starting the day right is so important. Having the same breakfast every day can often become pretty boring whether that's cereal, crumpets or a British fry up, so why not try this healthy and delicious Fruit Granola Yogurt Breakfast Bowl recipe.
It's so quick and easy to make, taking literally no more than 1 minute to cut and throw the ingredients in a bowl.
Ingredients
Granola
Koko dairy free original plain yogurt (or similar)
Strawberries
Blueberries
Raspberries
Method
Start by putting the granola in a breakfast bowl
Add the a few tablespoons of the Koko dairy free original plain yogurt
Cut up the strawberries into slices and add them to the bowl.
Add the raspberries and blueberries to the bowl and mix it all together and enjoy.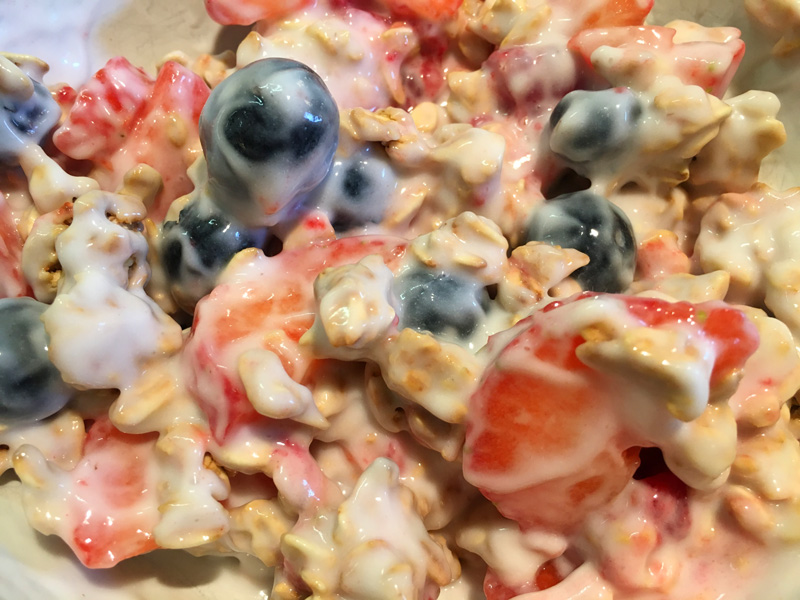 #RecipeOfTheMonth