In 2016, Elvis Presley's Graceland home had its 20 millionth visitor, nearly 34 years after first opening to the public.
An average of over 650,000 people visit the house a year, making it second only to the White House as the most visited home in the United States.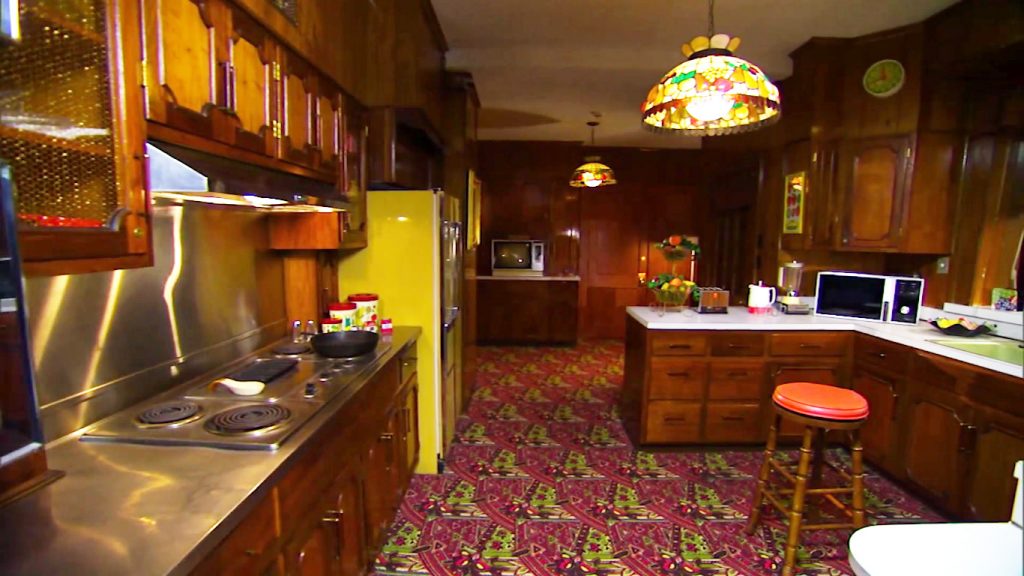 For this reason, we thought it might be interesting to show you some of the features of the kitchen of the "King of Rock and Roll". After all, the heart of the house is the kitchen.
Elvis' kitchen was not open to the public until 1995, as Elvis' aunt Delta used it until her death in 1993.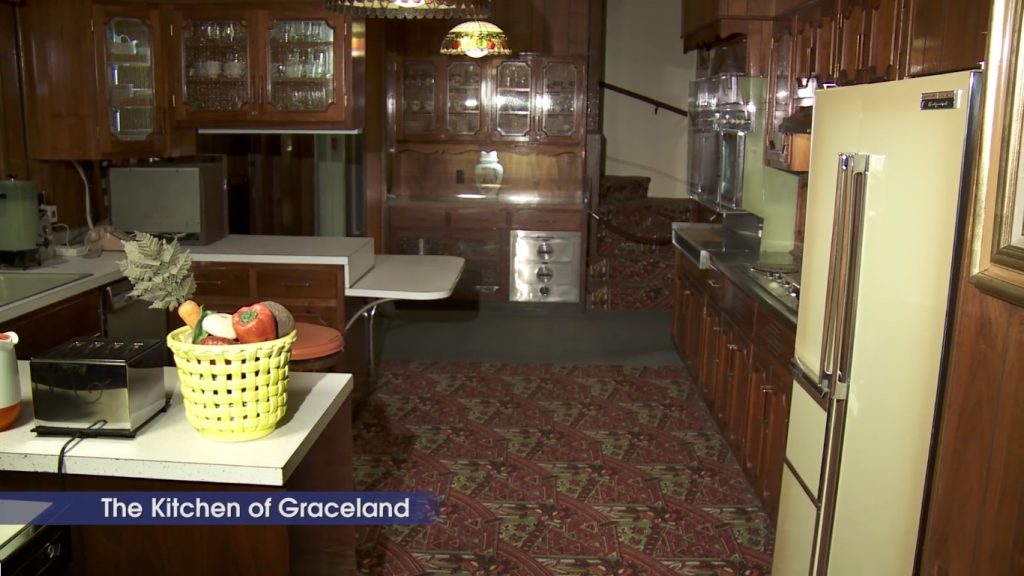 Elvis was ahead of his time when it came to kitchen appliances and liked to spend money on kitchen technology.
He had one of the very first microwave ovens available anywhere: he wanted everything fast. He paid around $1,000 for the microwave which can still be seen in the kitchen to this day.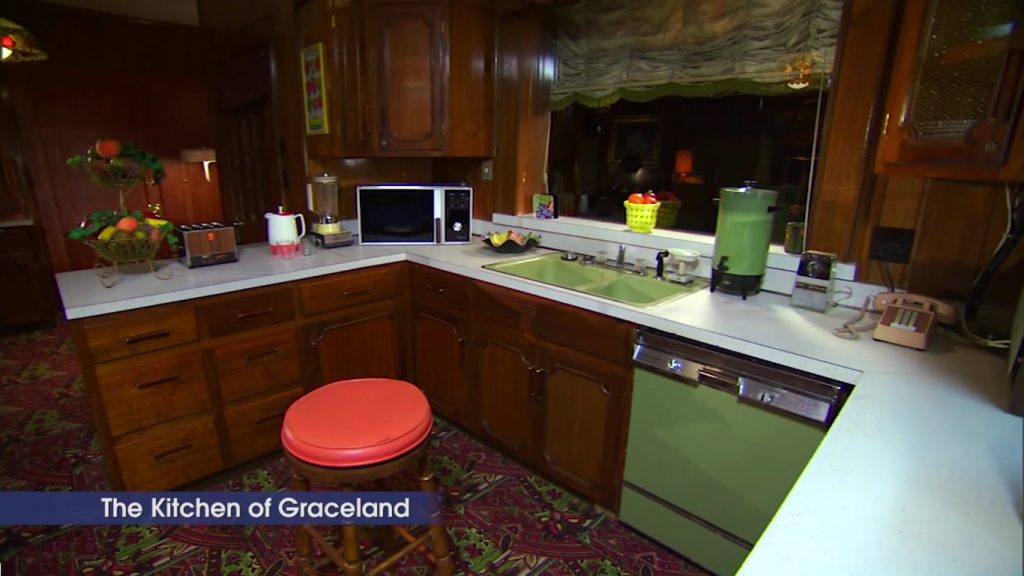 As you can see in the photograph below, Elvis had an amazing 70's style oven unit. It was made by The Tappan Company.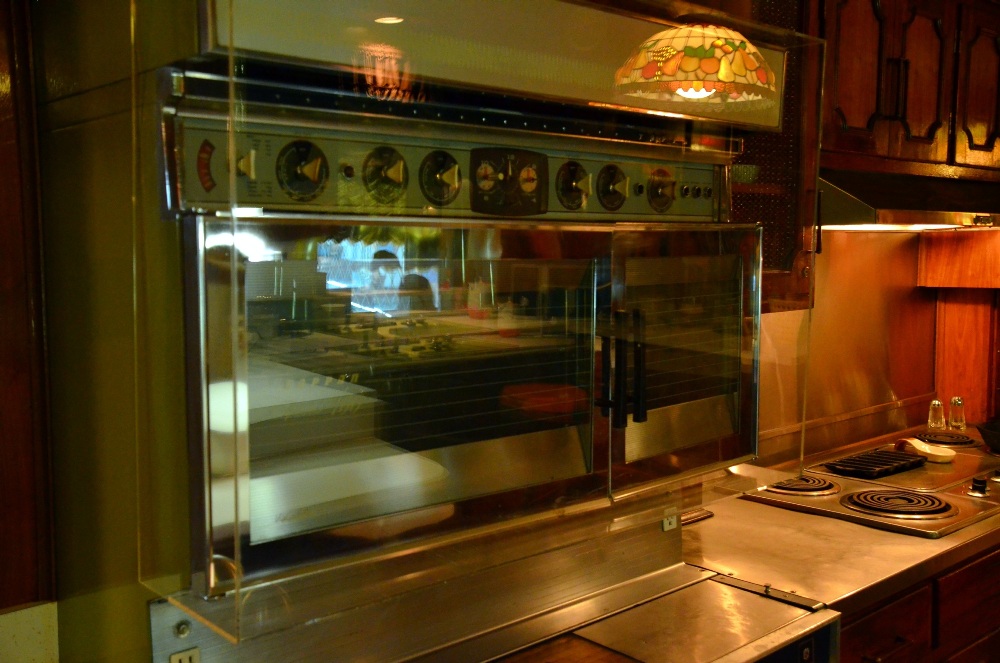 Photo from kb0nes (http://www.automaticwasher.org/cgi-bin/TD/TD-VIEWTHREAD.cgi?47436_7)
To the right of it, is what appears to be only a four burner stove. However, magically, a draw can be pulled out to reveal another 4 hobs.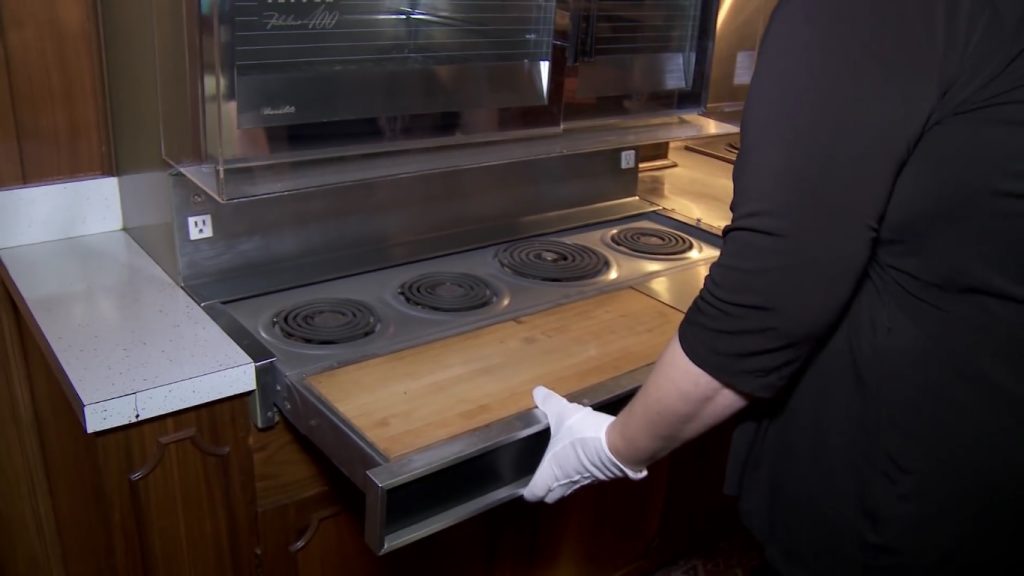 Here are some more photos of the technology Elvis had in his kitchen.
A Kenmore trash compactor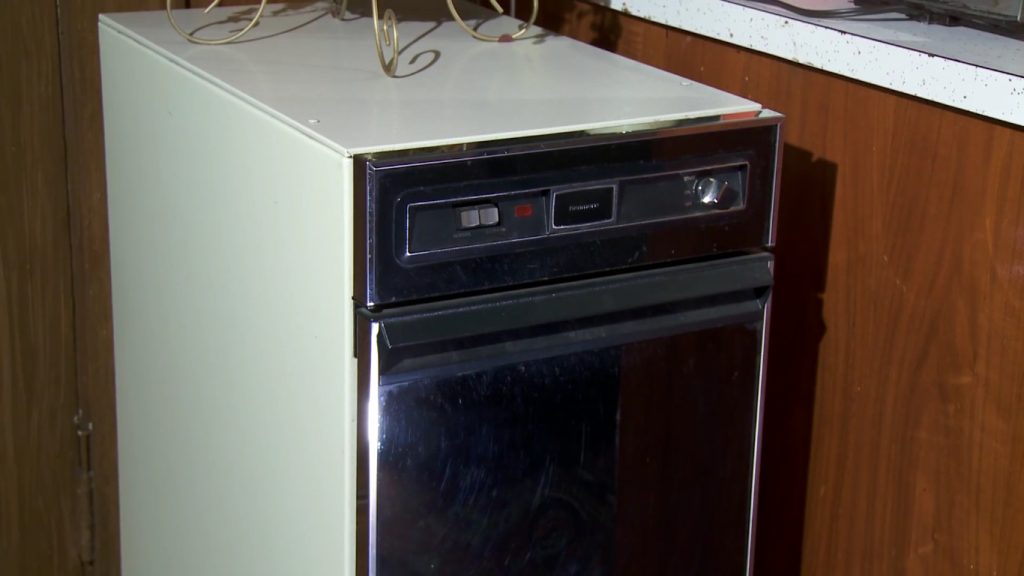 A KitchenAid dishwasher in avocado green.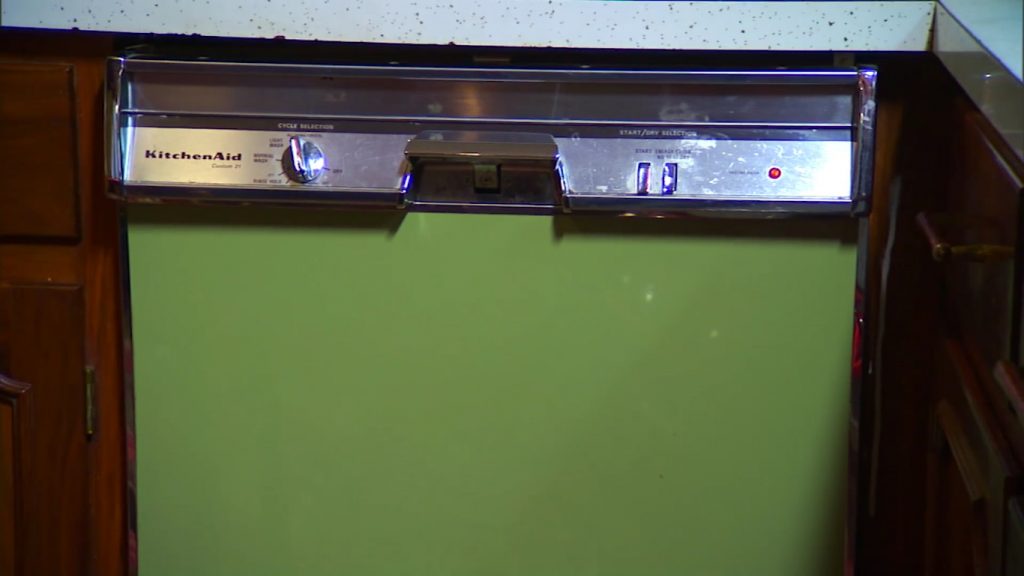 And a bright yellow refrigerator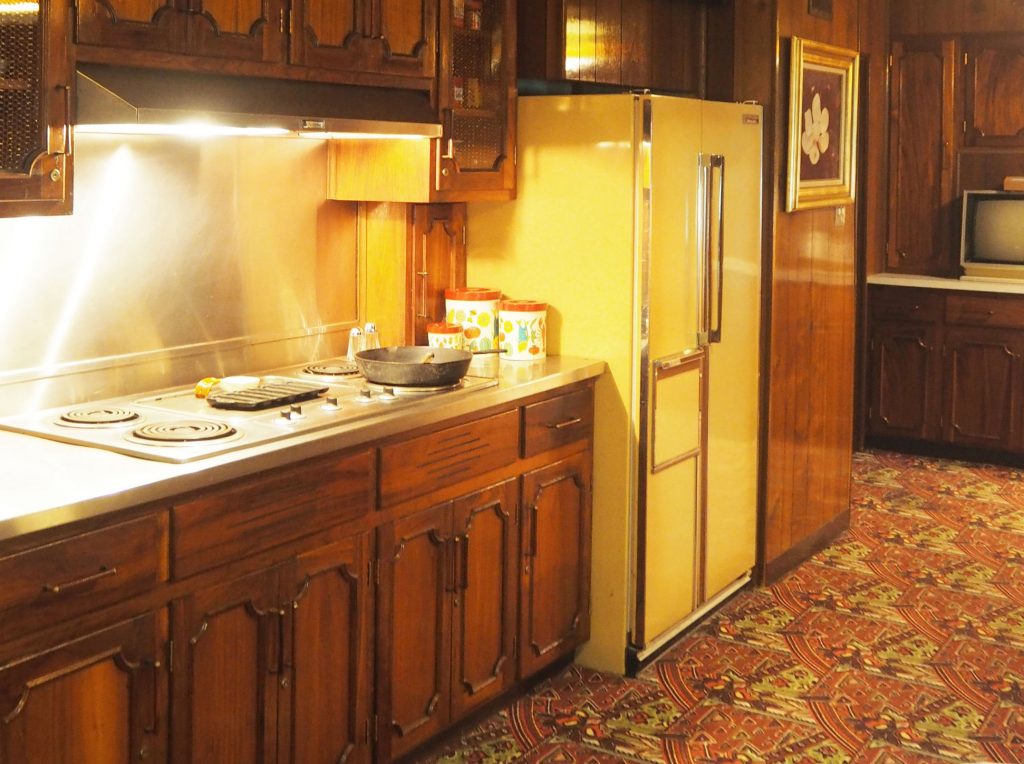 Source: https://www.pinterest.co.uk/pin/521150988114331439/

A few facts about Elvis kitchen from the below YouTube video
Below the monitor bank in the kitchen is a hidden draw. "Lisa's home, Graceland" has been written / signed into the draw.
Elvis had carpet in the kitchen which can seen in many of the photos.
Elvis has a framed portrait photograph of the magnolia flower which was a gift from Janelle McComb. It is hung on the wall next to the refrigerator in the kitchen.
Interesting facts about Elvis' Graceland home
Elvis purchased the home and 13-acre grounds for just over $100,000 in 1957 at the age of 22.
It was already named 'Graceland' when he bought it.
It has 3,315 Google Reviews with an average star rating of 4.4 out of 5. (Source: Google)
On August 16, 1977, Elvis died in the bathroom at Graceland allegedly of a heart attack.
Visitors to Graceland expect to find a guitar shaped swimming pool in the backyard, however it's actually kidney shaped.
The upstairs of Graceland is off limits.
There are 5 sets of stairs at Graceland.
Elvis body was moved to Graceland after thieves tried to steal it.
Sources: