Give yourself 20 minutes to cook this brilliant Moroccan-style tagine with couscous. Bursting with flavour and relatively easy to make with the kitchen left relatively mess free. 
Ingredients for 2 people:
2 tablespoons olive oil
½ teaspoon ground cinnamon
1 teaspoon paprika
1 teaspoon turmeric
2 teaspoons ground cumin
2 medium size sweet potatoes, peeled and chopped into small chunks
1 red onion chopped
2 handfuls of green beens, ends cut off, cut in half
2 gloves of garlic, crushed
1 inch of ginger, peeled and grated
350ml hot vegetable stock
240g can chickpeas, drained and rinsed
8 dried apricots
1 tablespoon maple syrup
Handful of fresh parsley, chopped
1 lemon
Pinch of salt
Couscous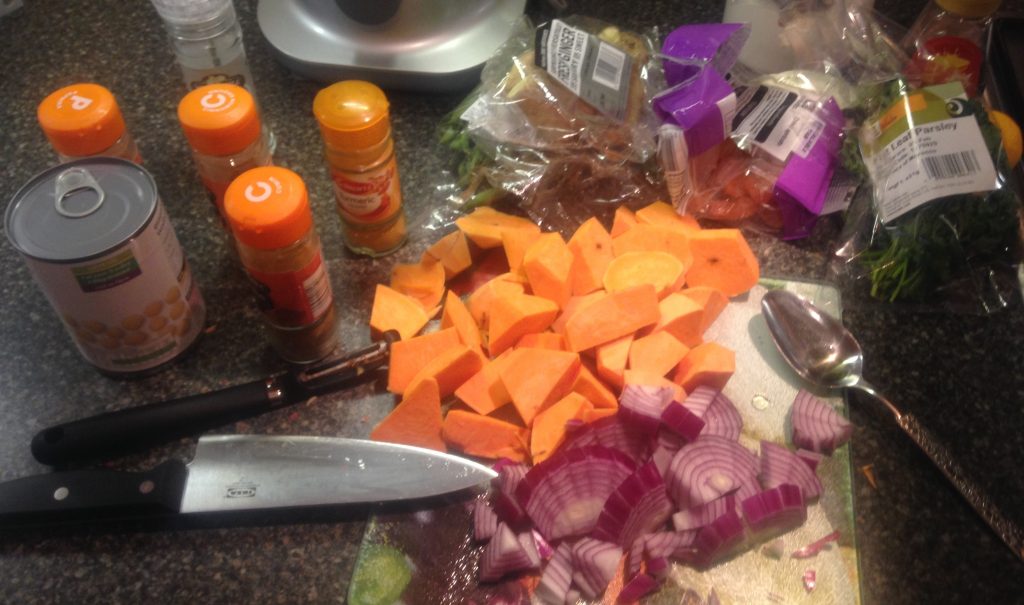 Method
Medium heat a big pan and add the oil, cinnamon, paprika, turmeric and cumin. Heat for 1 minute, stirring it all together.
Add the sweet potato, onion and green beans and increase the heat to high. Give it a good stir so that these ingredients are covered with the spices for 2-3 minutes.
Add the garlic and ginger and stir for another minute. Add the vegetable stock and bring to boil, then reduce the heat to simmer for 8 minutes.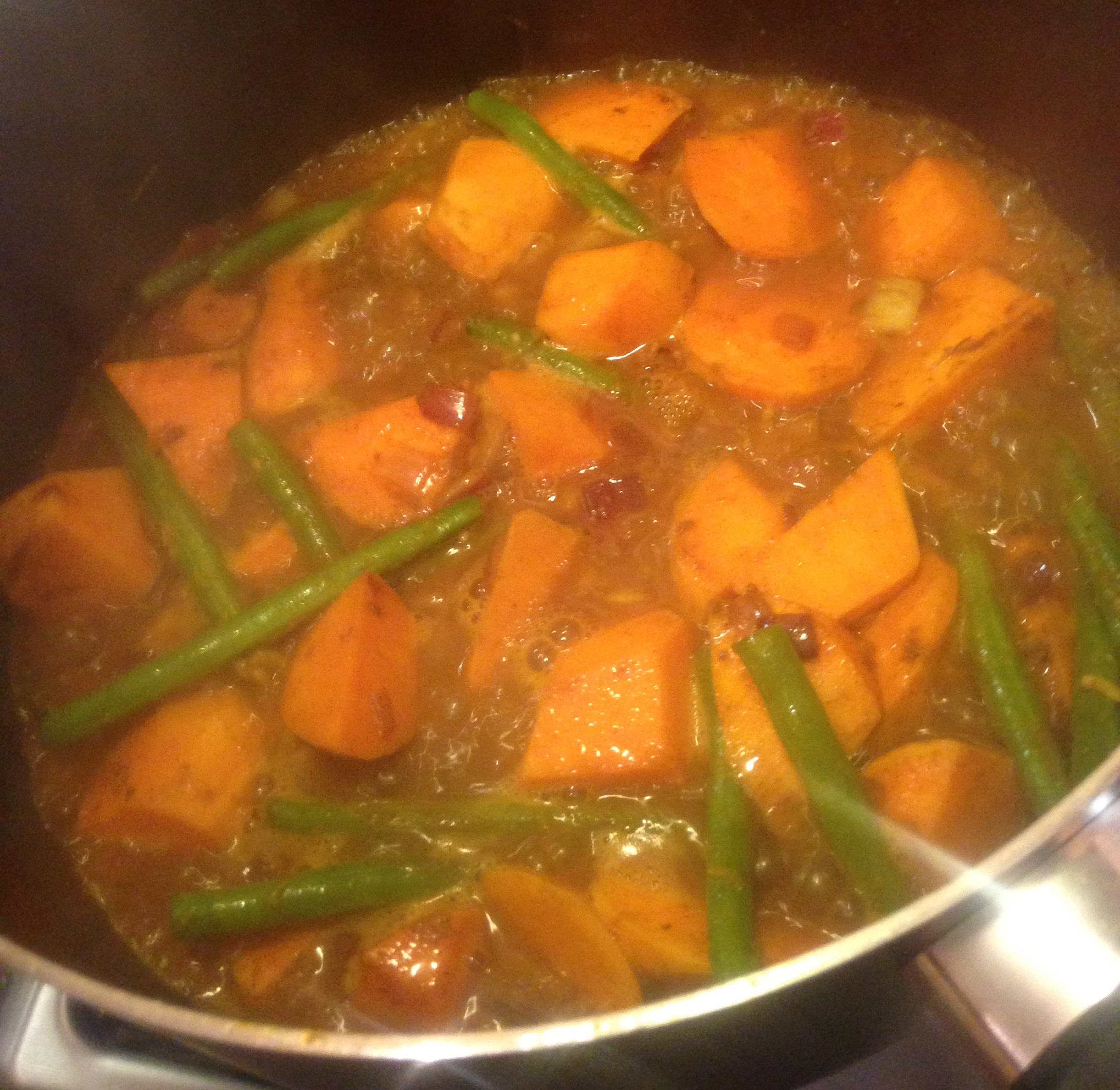 Start cooking the couscous (follow instructions on the packet), usually around 40g of couscous and 50ml of water in a bowl, stir and then leave.
Add the chickpeas, apricots, and maple syrup and simmer for another 2-3 minutes.
Keep checking to see if the sweet potato has become soft. When it has, turn off the heat. Squeeze in the lemon juice through a sieve so that you don't get any pips. Add the parsley. Add a pinch or two of salt.
Give it a good stir and serve with couscous on one side of the plate.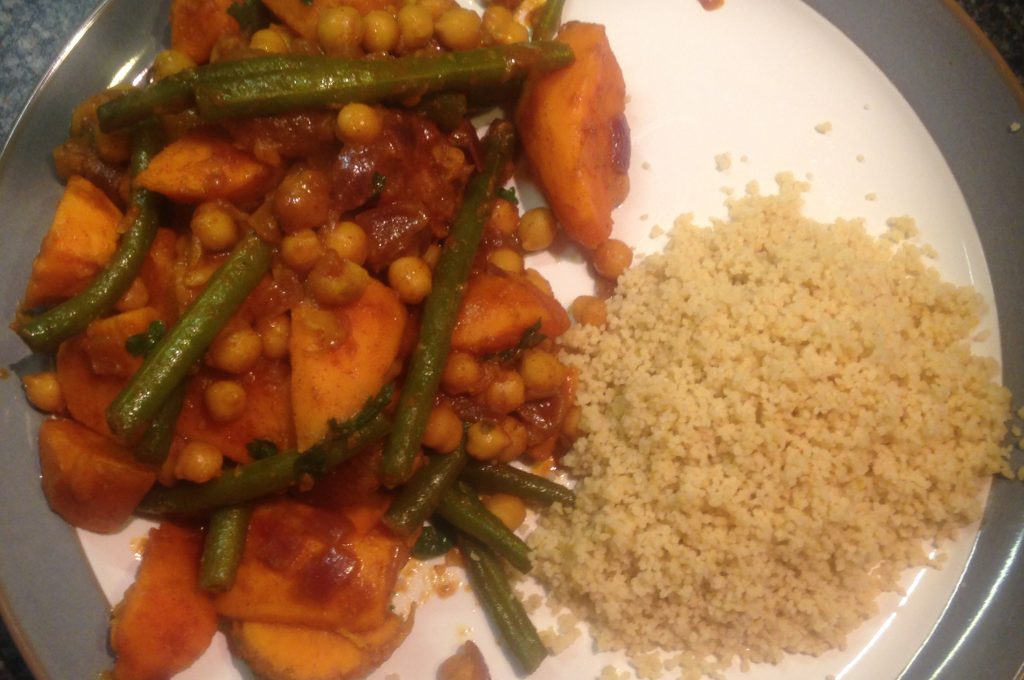 Enjoy
#RecipeOfTheMonth