Feeling Calm with Tranquil Dawn
If you were to sum up the mood of the nation in just one paint colour, which shade would you choose? Dulux thinks it is Tranquil Dawn, a green-hued shade with hints of blue and grey, which is why they have named it as their Dulux Colour of the Year 2020.
The pretty name was given due to the calming tones that the colour evokes, reminding the creator of a glorious morning sky as the sun gently starts to bring some light to the world. It is a versatile shade, adapting to the tones around it to create numerous different looks. Dulux suggests pairing it with harmonious sandy tones, in an effort to create a room that is warm and welcoming, offering comfort and sanctuary from the rest of the world.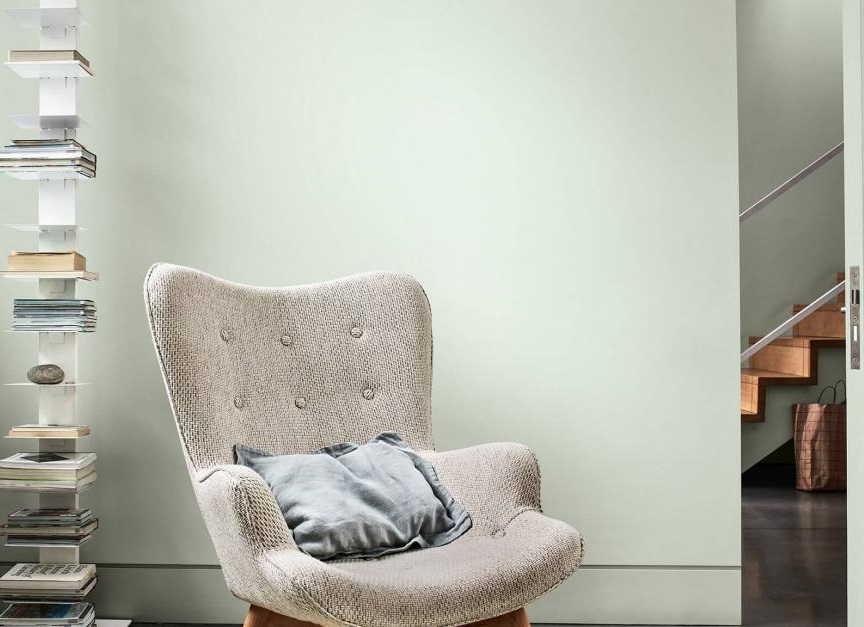 What Makes Tranquil Dawn the Colour of the Year?
Dulux believes that the current mood of the nation is one of disconnect, due to the ever-increasing technological presence in our lives. Tranquil Dawn is an antidote to this disquiet, reflecting "a growing desire to understand what it is to be human".

The shade was picked as Colour of the Year by a panel of judges, including Michelle Ogundehin, former editor of Elle Decoration and Heleen van Ghent, from Akzo Nobel's Aesthetic Centre. Together, they concluded that life was becoming more stressful due to developments in data and artificial intelligence, and agreed that they needed a colour that would create a soothing atmosphere to return to when needed.
The soft green tones were also chosen as a nod to nature and the environment, with the colour reminding Marianne Shillingford, Dulux's UK Creative Director, of the "space between land and sky".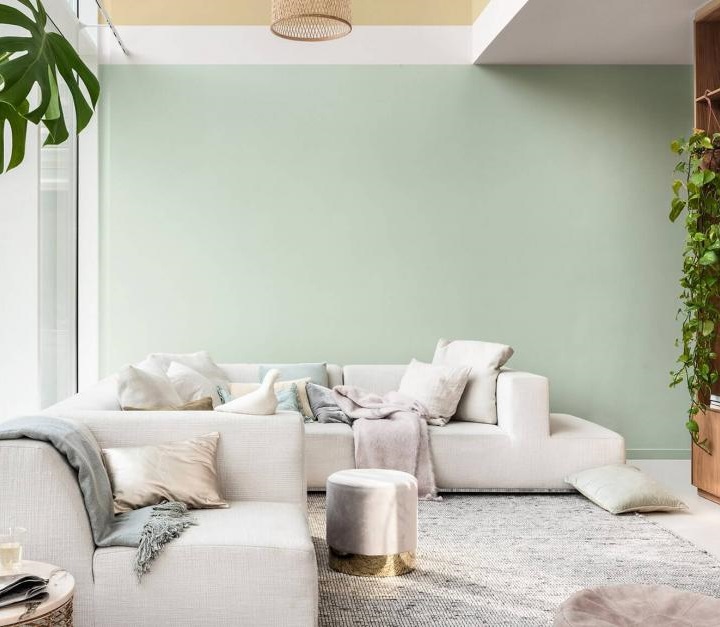 So Long to Spiced Honey
For 2019, the colour of choice was Spiced Honey, a warm, neutral shade intended to bring positive vibes and energy to uncertain times. The shade lent itself well to large, open spaces, helping to create a cosy atmosphere that would bring comfort and light. Spiced Honey was extremely versatile, pairing well with lots of different shades and having a timeless effect that made it an easy choice for home decoration.
Tranquil Dawn in the Kitchen
For many, the kitchen is a place where connections are made; the centre of socialisation and family bonding. If you want a kitchen design that reflects this feeling, Tranquil Dawn could be the ideal shade. Get in contact with us and let us create your bespoke kitchen, using the Dulux Colour of the Year 2020, and enjoy the results for many years to come.