The kitchen island trend has been a popular one for some time now, adding a stylish and functional edge to larger kitchens and almost being seen as some sort of status symbol. So, it is perhaps only natural that this trend has evolved. Why have one kitchen island, when you can have two?
Introducing the Double Island
If space allows, having any sort of additional worktop space in the centre of the kitchen can be extremely useful, helping to maximise functionality and efficiency within the room.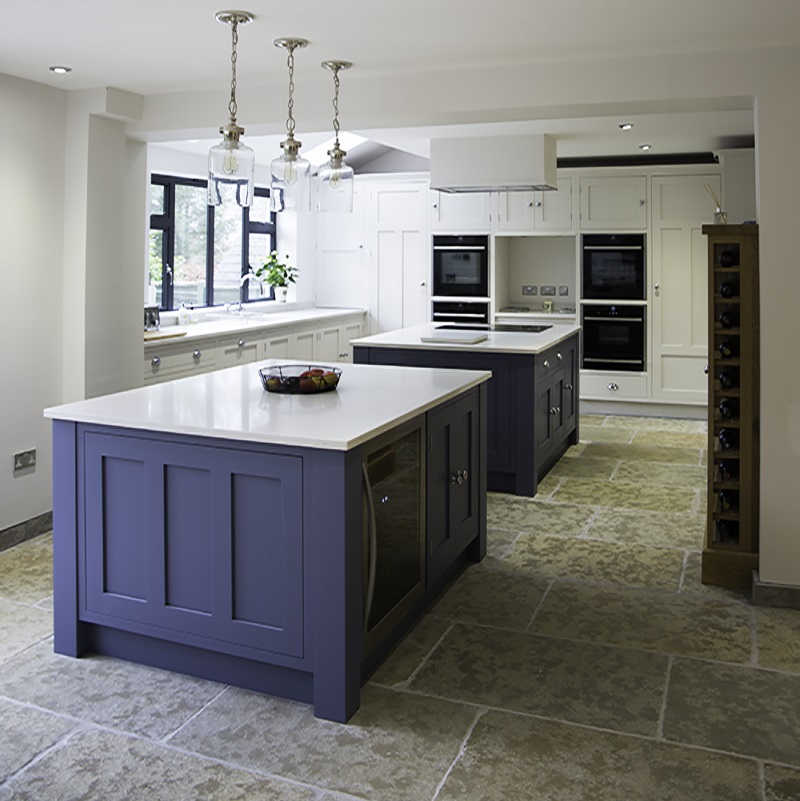 Of course, having two islands is twice as useful as having one – you can never have too much space to cook, prepare and eat food in a busy kitchen environment, after all. There are a few things to consider, however.
Is your kitchen large enough?
Keeping on top of interior trends is important to many, but when it comes to the double kitchen island, you really have to be honest with yourself and decide if you have the space. Squeezing two islands into the centre of a small kitchen is going to make it appear cramped and uncomfortable. Rather than making it a sociable and useful room, it will become a place that everyone avoids because they can't fit! Double islands are best reserved for the largest of kitchen environments.
What style do you prefer?
Are you going for a look of uniformity and neatness? Or would you prefer something more creative and impressive? Having two islands rather than one allows you to get a little more personable with your design. You could have two islands of the same size, made from the same materials, or you might have a larger island and a smaller island, made up of a mixture of complimentary materials.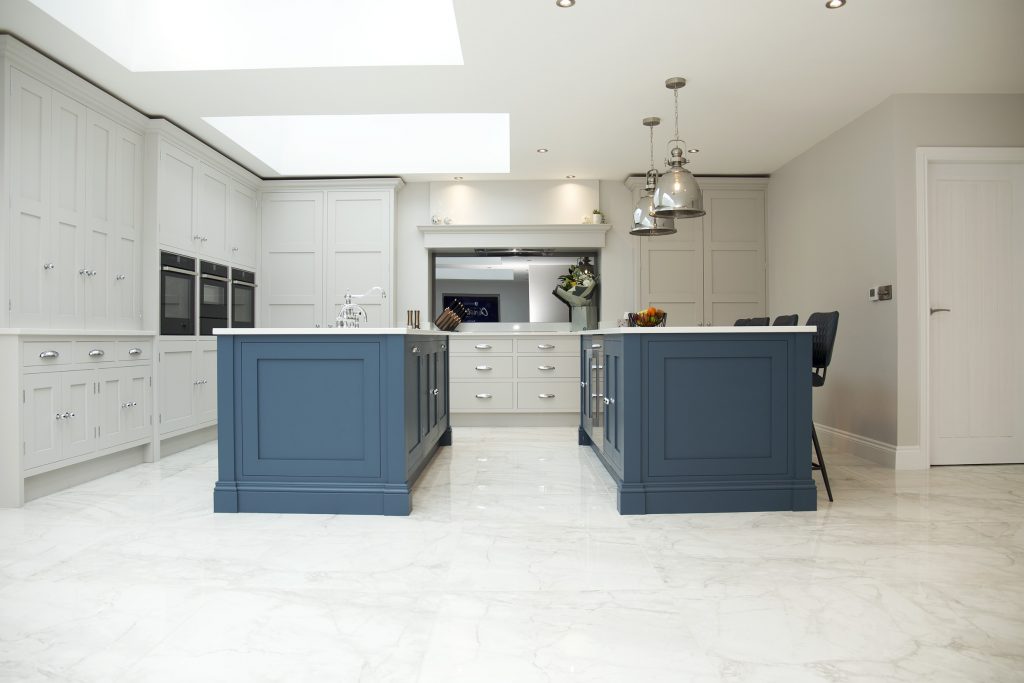 You can have your islands right next to each other, or separated, depending on the style of your kitchen. There is far more opportunity for interior design imagination when adding an extra island.
How do you use your kitchen?
If you are someone who prefers their kitchen to stay clean and pristine while you eat out every night, then you might simply enjoy the aesthetic of a double island. If you are the sort of person who loves to entertain, then you might like an island for food preparation and an island for dishwashing, complete with a large sink and drainer. Perhaps your kitchen is a multi-purpose room, so one of your islands might be needed as a homework station or perhaps you would like to turn it into a bar. The kitchen is your oyster! Make the double island work for your lifestyle.
If you are lucky enough to enjoy a roomy kitchen, then a double island layout is definitely something to consider, ensuring your space is working hard for you. Consider our advice and don't hesitate to get in touch if you would like our expertise in creating a double island kitchen for you.