Whenever you think of cooking a quick tea the first thing that often springs to mind is 'something on toast'. Instead of reaching for a can of beans, why not try this mashed avocado on toast recipe which is fantastic any time of year.
You might also fancy this one for breakfast or lunch. It takes about 10 minutes and then it's ready to eat.
Ingredients for 2 people
4 ripe avocados
1 red chilli, cut into thin rings
2 garlic cloves
1 lime
Extra virgin olive oil
Coriander, chopped.
Crusty bread
Sunflower spread / Butter
Method
Start by peeling and de-stoning the avocado into a bowl.
Use a fork to mash the avocado.
Add the crushed garlic, chopped coriander, juice from the lime, and a splash of extra virgin olive oil. Continue to mash.
Place a few slices of crusty bread under the grill and toast. Using a nice loaf of bread is key to this being a really nice tea.
Once toasted, spread with sunflower spread or butter.
Spoon the smashed avocado from the bowl onto the toast.
Add the sliced red chillies on the top to finish and enjoy!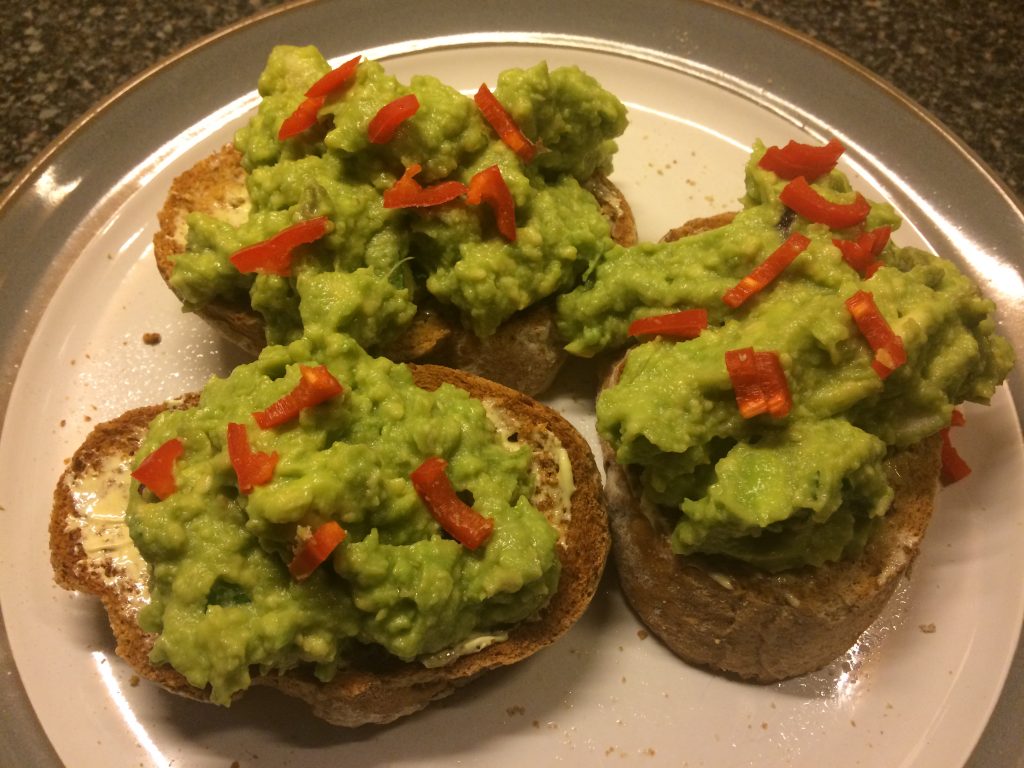 #RecipeOfTheMonth